Reference folio following¶
Element which link the end of a conductor with the begining of the conductor represented at previous, following or the same folio.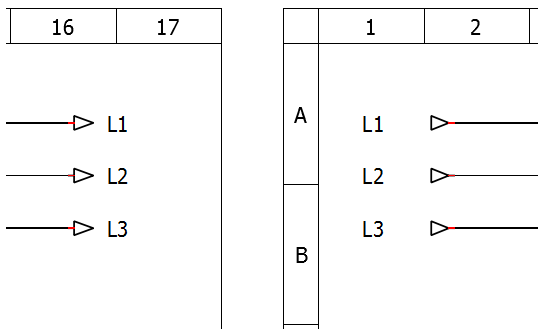 For reference folio following element exist two type of variables, the general variables that are common for all type of elements and the specific variables for this type of element.
QElectroTech does not allow defining variable values for this type of element. QElectroTech does also not allows defining new variables. QElectroTech allows only displaying the specific variables at dynamic texts.
General variables
Specific variables