Folio size¶
The working area from the workspace is defined as a grid of columns and rows. All columns have the same width and all rows have the same height.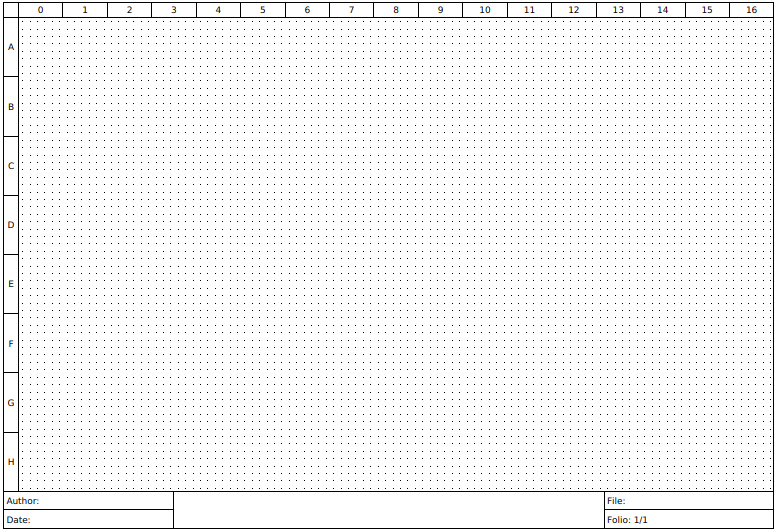 The parameters that can be costumized from Dimensions of folio section from the folio properties PopUp window are:
Number of columns.

Width from columns.

Column headers display or hidden.

Number of rows.

Height from rows.

Row headers display or hidden.

The version 0.7 from QElectroTech works with pixels and there is no pre-defined folio sizes. The pixels dimensions according ISO 216 are:
ISO 216

A-

mm

pixels

-0

841 x 1189

3178 x 4494

-1

594 x 841

2245 x 3178

-2

420 x 594

1587 x 2245

-3

297 x 420

1122 x 1587

-4

210 x 297

794 x 1122

-5

148 x 210

559 x 794

-6

105 x 148

397 x 559

-7

74 x 105

280 x 397

-8

52 x 74

196 x 280

-9

37 x 52

140 x 196

-10

26 x 37

98 x 140