Working with pictures¶
QElectroTech allows adding and working with pictures at folios. The format from the picture should be PNG, JPG, JPEG, SVG or Bitmap.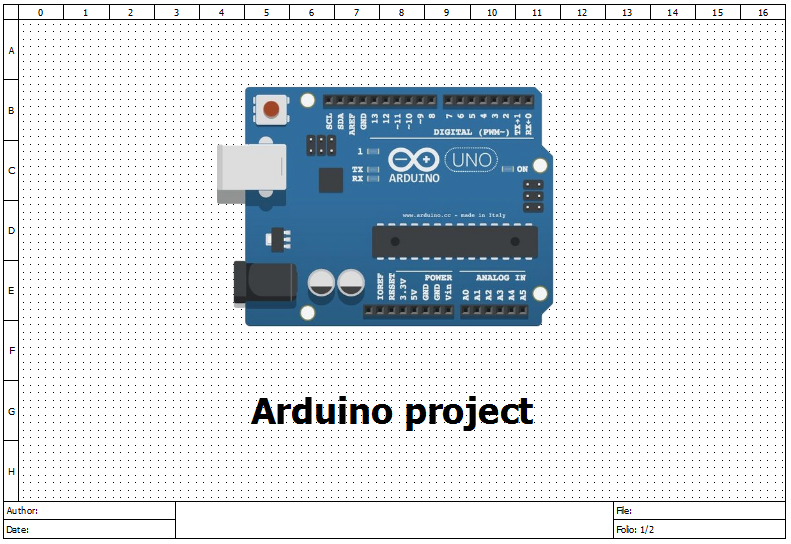 Add picture¶
Note
If the toolbar is not displayed, it can be displayed from Settings > Display > Add.
Resize picture¶
Right click on the picture.

Select the option Edit the image to display the picture editor.

Choose the size scale desired.

Press Apply button to change the picture size.

Note

The picture editor can also be displayed with double click on the picture using Ctrl + e shortcut keyboard.
Move picture¶
Left click on the picture.

Move the picture without releasing the button.

Note

The position from the picture can be locked to prevent involuntary movements, go to picture editor and check the Lock Position button.