Cross references properties¶
The main advantage of using Master and Slave elements is the posibility to create cross references (links) between elements. At the case of cross references definition, QElectroTech provides the posbility to display automatically at the workspace some information from the Master or Slave element linked.
The definition or cross references properties inside a project can be costumized by the user at project properties.
The Cross references tab from New folio settings section allows pre-defining some cross references properties:
Cross references Master element type (Coil, organ of protection or Switch/button).

Cross references label (Master and slave cross references label to be display at the workspace)

Representation position from the cross references label (Under the element label or Footer).

Display option from cross references
Note
The cross reference label can be created using the general variables from Master and Slave elements.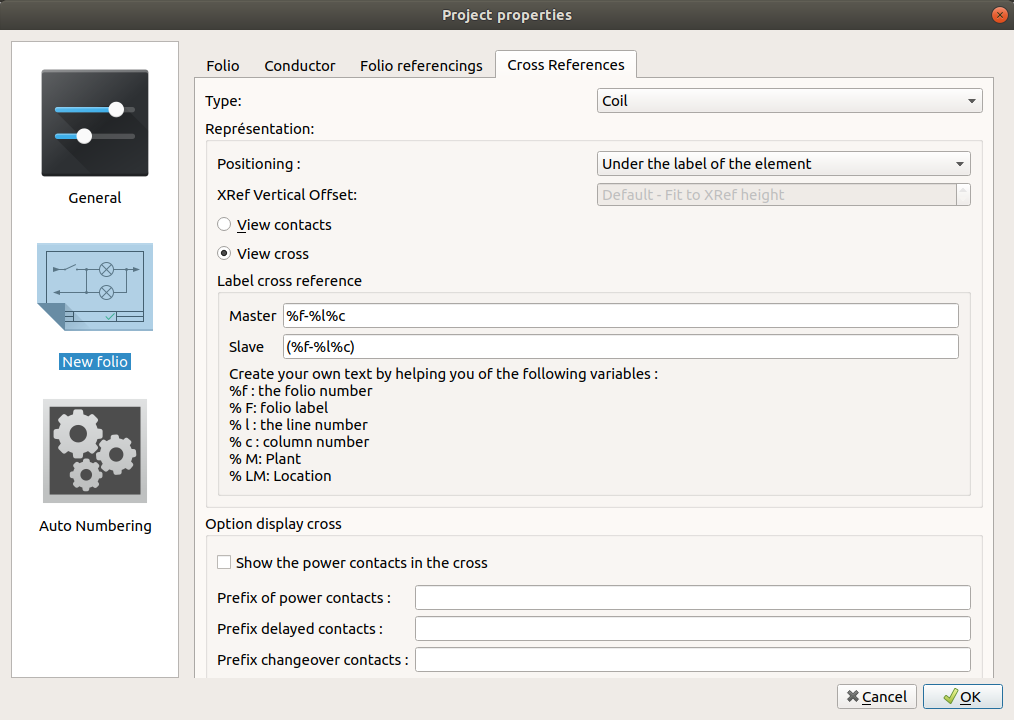 To define cross references settings:
Display project properties PopUP window.

Go to New folio section.

Go to Cross references tab.

Define the desired parameters for each field.

Press OK button to save the configuration changes and close project properties PopUP window.